Reaching Out!
I am very excited to let everyone know that I've been asked by Fox 45 TV here in Baltimore to be their Business Motivational Expert on their new morning show Good Day Baltimore.
The show itself is two hours of hot topics and relevant information that keeps on the pulse of the Baltimore Community empowering their lives and businesses.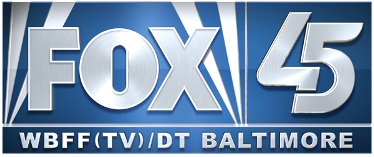 My segment is called "Competitive Edge" and will air every Thursday morning at 9:24.a.m. It will focus on real world proven tips, advice and strategies for everyone to achieve success both personally and professionally.
I am looking forward to giving back to a much larger audience to make a greater impact and welcome any comments or suggestions for segment topics.
-Bob Paff
p.s. Don't forget to sign up to Get Empowered & Informed with Motivations, Inspirations, Advice & Updates.