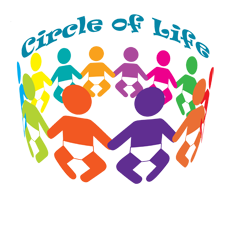 We've all heard it; Elton John and Tim Rice even made a song out of it for Disney's "The Lion King." What is it? Is it different for everyone? Does it mean that life comes full circle, or that what comes around, goes around?
Rarely, if ever, does life work out exactly as planned. As a matter of fact, one of the few things you can set your watch to is the ever-changing circumstances of life. We joke here in Maryland that if you don't like the weather, stick around – it will change! Change is inevitable. We change jobs – seven times in a lifetime for the average person – we change spouses, cars, schools, houses, looks, weight, ideas, and values. I could go on, but you see what I'm saying. When such a change comes along, how do you process it? When life throws you a curveball, can you shift, pivot, and knock it out of the park? I love sports metaphors – they're so great!
How will you, how do you, how will others handle the changes in your life? They will happen, for some way more than others. In the last two years, life as I always knew it has changed forever – one of my businesses, my marriage, the death of my brother, my home, my car, my children, my career, my ambition, my purpose – they all changed! Just like that, changed forever. While change is never easy, it need not be bad, immobilizing or complicated; one just needs to go deeper to understand the process, flow and direction of the change.
There is meaning and purpose behind everything that happens to us. Seek it out, embrace it, incorporate and celebrate it. Surround yourself with others who will do the same, and let go of the ones who can't, or simply won't accept the new direction, the new paradigm, the new geometrical figure the world has created for you. Benjamin Franklin said, "the only way out is through" – not around, under or over, but through. Sometimes the Circle of Life is a square!
Bob Paff
Get Empowered and informed with Bob's Motivations, Inspirations, Advice and Updates