My gift to you and to those you know and love! No one doubts what the studies say: taller people tend to be more successful then those of smaller stature, beautiful people also tend to fare a little better in life. It may not be fair, but hey, that's life, and no one said it would be fair. So how can you possibly attempt to level the playing field or at least get off the bench and into the game?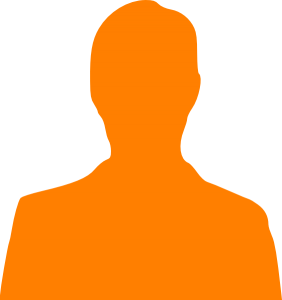 Folks, it's not rocket science, and this is one of those tips you can incorporate immediately, then sit back and watch what happens. Maybe your phone will ring off the hook, or maybe you'll discover that romance that has eluded you. There are endless possibilities, without a doubt!
So – no need to drag this out – here's what you do: Post a picture of yourself on every social media site that allows one (or two, or three, or more!). Post audio and video if the site allows. Listen, this is coming from a guy who, when he hears the words "cut and paste," has to admit to only knowing how to spell them! But I play to my strengths, which is why I am telling you to get out that Polaroid – though everything is digital these days – snap that shot, and post it! Do it now! Oh, one caveat, friends: no pictures with your dog, your kids (unless you own a daycare), or your grandmother. No pictures of the ocean, thinking you'll meditate your clients directly to you – please, don't do it! If this is for your dating site, really don't do it. People want to see whom they are doing business with, whom they are going to the movies with Friday night and whom they are buying from or selling to!
I would love to sit here and wait for all of you to upload and post. Wow, that sounded so technical coming from me! But I have to go update my own shots so you know who's writing this. Shoot me an e-mail to keep me posted on your progress. Or, better yet, if you see me on the street, let me know how it's working for you – tell us all!
To your success,
Bob Paff
Get Empowered and informed with Bob's Motivations, Inspirations, Advice and Updates