While catching up with an old friend last week, he shared a lesson with me that he learned from the master himself, legendary CEO Jack Welch. Mike Gill is chairman of Evergreen Advisors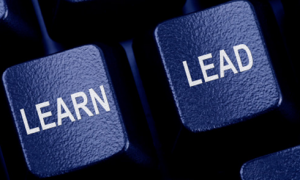 and has been known to many in Baltimore and the surrounding communities for years. When I first met Mike, he was founder, president and CEO of Americom Telecommunications, a company he and his partner later sold.
Never one to be idle, Mike has reinvented himself multiple times, finally into his current position with Evergreen. We reconnected when Mike sent me a handwritten note congratulating me for being nominated for Corridor's Person of the Year. While we go back some 20 years or so, our paths rarely cross, with the possible exception of seeing each other across a crowded restaurant or business event. Such is Baltimore, the village trying so hard to be a city! When we met last week, Mike seemed as full of life as ever, just the executive I remembered meeting many years ago. Honored that he remembered me, I told him that neither time nor the responsibilities of life had dulled his charm. We met briefly, but before he departed, Mike shared a little something with me – something he lives by every day and that I too will now incorporate into my daily life. "The Big Six," from Jack Welch. I think I've read it 100 times since Mike pulled it out his pocket and gave it to me with such pride that you would have thought it was a great stock tip! Or maybe better!
The point is, we all need something to live by, something to motivate us, something to make us get out of bed every morning and face this big, bad, cruel and ever-changing world. Yes, many things have changed since Mike and I first met, not just the color or amount of hair on our heads, or the speed of technology! And yet, while change is one of the only constants in our life, some things remain the same. We all need a higher calling, a purpose in life, a mission statement, a creed or motto to live by. This has
nothing to do with religion or politics, although it certainly could. It has more to do with what makes you tick, where your fire is, how will you leave your mark. If your obituary were written today, what would it say? If yesterday had been your last day on Earth, and 500 people showed up to send you off, what would they say? What would your kids, your spouse, your life partner, your friends and business associates say about you? What must the world know before you leave?
My hope is you can answer many, if not all, of these questions. I sense that Mike Gill can. I would be one of his 500 farewell celebrants. If you can't answer many or any of these, what are you waiting for? Are you waiting to "figure it out," waiting until the moment is right, waiting for that big break or someone to do it for you? Those days, my friends, will never come. No one ever leaves with too much. Too much time, too much money, too many friends, too many great memories. Blessed are the ones who leave many of those behind, but more numerous are the ones who don't even come close.
Get started today. Go find your Jack Welch inspiration, just like Mike did and shares with guys like me! It's out there. We all have it, some find it quicker then others, some never find it but for certain you'll be in that final group unless you start the process today! So here's to Mike Gill and Jack Welch, here's The Big Six you've been waiting for ever for me to reveal. Let us know how that's going!
1. Face Reality as it is, not as it was, or as you wish it to were.
2. Be candid with everyone.
3. Don't manage, lead.
4. Change before you have to.
5. If you don't have a competitive advantage, don't compete.
6. Control your own destiny, or someone else will.
To your Success, Bob