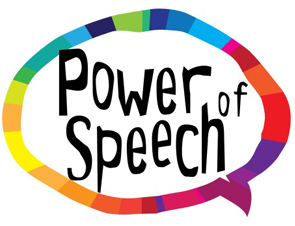 I was thinking about my daughter Olivia  and when at 19 years old and a  college freshman at the time she sent me a text telling me she received a 98% on her first college speech! Could a father with a media background who is a motivational speaker, writer, former television and radio host, be more proud! I have to say, Olivia was pretty excited herself. When she graduated from Maryvale Prep, an all girls school in Northern Baltimore County, she was looking at a college in the south, where the weather is warm and the campus looked like a country club.
All that not withstanding, what impressed me about the college was its President, the renowned motivational speaker and business leader Nido Qubein. Having heard about Quebein for years I decided to check him out and see if he was really " all that, " everything I had heard about his goals for students as well as his thoughts on business and on life. One of the first things I did after googling him, was to send him an email discussing Olivia's interest in attending the college.
Within hours, I had a reply! Seemingly too good to be true, must have been a robo responder, I replied back about coming down to meet with him. The short conversation was too intimate to be robo so I accepted the notion it was Quebein himself. He expressed his interest in my daughter attending his college and invited me to lunch to show me around campus. Shortly after that I was invited to be the Key Note Speaker for a local non-profit that raises money from corporate America, corporate Maryland in this case, to send deserving Inner City kids to college. While giving my brief remarks I invoked some of Quebein's philosophy. One of the tables in front of the stage was filled with several college Presidents. Everyone shook their heads and nodded at my remarks, as if to say, " yeah, we know who he is." I did not find their nods to be motivational!
Most everyone knows that for 90 plus percent of the population, speaking in public is the #1 fear. People have been known to pass out, vomit, break out in hives, cold sweats, refuse to go on! Many would rather eat a live bug then to step one foot on stage and run the risk of…………………..what? Ridicule, constructive criticism, notoriety, business opportunity, stature, acceptance and credibility? Closing the Quebein encounter, what really got me to sit up and take note was his One Main Goal for graduates. Ready for this earth shattering, mind blowing, jaw dropping proclamation?? Nido Quebein's #1 goal for graduating seniors is the ability to Communicate! He really wants them to be able to write, talk, express, emote, feel, live, empathize, sympathize, humanize. How many of you have known someone, perhaps a former boss, who possessed none of the skills I just mentioned. How many of you, if you can be totally honest with yourself, lack these basic human traits? There's an old joke that says the A students are working for the C students. Many of us can point to several recent high level politicians, local and nationwide who might fit that bill. I always say, whether I'm coaching, hiring or consulting, give me the kid with the best attitude, the willingness to learn, the one who can communicate or is willing to be coached over the straight A student who is neither any day!
But let's not wait until our sons and daughters march off to college to have their first public speaking experience. You can start right at home, right now, with your toddlers, pre-teens and teenagers. Let them make the reservations, order the food, call Comcast or other vendors to schedule service. Show them what to do and how to do it. If you yourself don't know, learn together. Take a college class, start reading in church, become a volunteer, hire a coach or consultant to give you a crash course. I'm on a personal mission to teach everyone how to do this by organizing small group sessions. Great networking opportunities meeting with others who posses the same fear! I just signed up for an Acting Class to push me out of my comfort zone, we all have them, some just more then others. Any downside to my theory? Might it make you better at your job, being a dad, a mom, a brother or sister? A better business owner, entrepreneur, department head, doctor, lawyer, teacher, policeman or fireman? You see where I'm going.
Let's start talking folks! In the words of one of my favorite musicians, John Mayer, " Say What You Need To Say. "  And start NOW!
To Your Success!